Face Masks delivered to Cambodian Villagers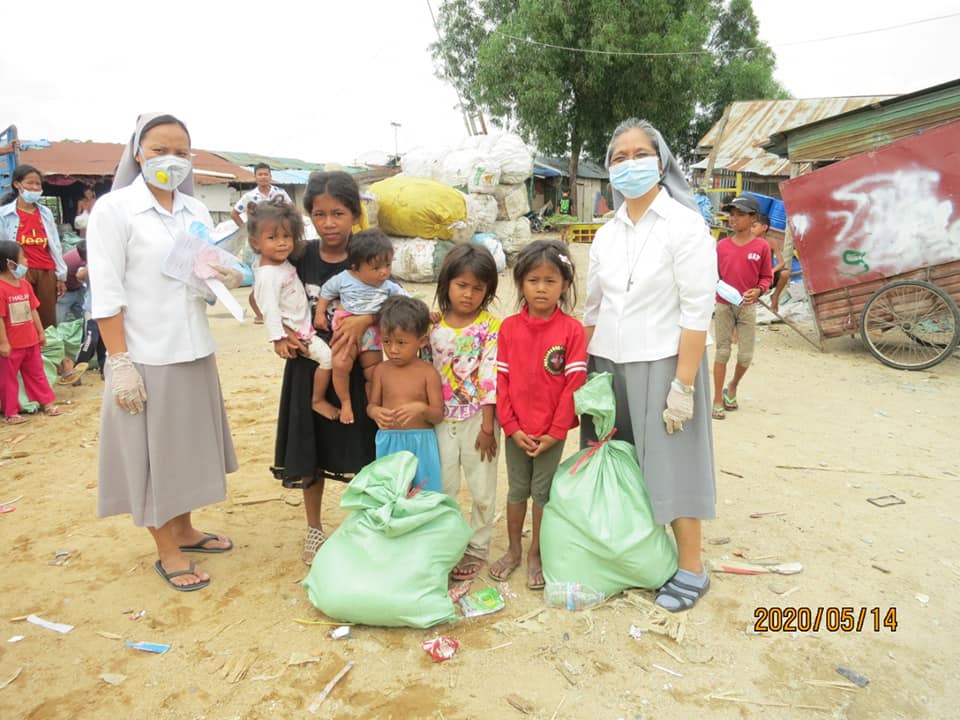 ForEarth (S) Pte Ltd was able to partner a generous benefactor who funded the shipment of our 3-ply face masks to a Catholic convent in Cambodia.
These face masks were then distributed to the less fortunate children who attend the school run by these nuns.
We continue to keep these Religious Sisters in our prayers and pray for the end of this Coronavirus pandemic.
Not only did the children received the face masks, their caregivers (family members) were always provided with face masks.
A drop of charity and kindness in the vast ocean called humanity… privileged to have played a small part in this exercise.
Heartfelt Thank you from the Cambodian villagers. 
The cheerful thank you to the Catholic nuns who brought the face masks to the villagers and to the benefactors here to made it possible.